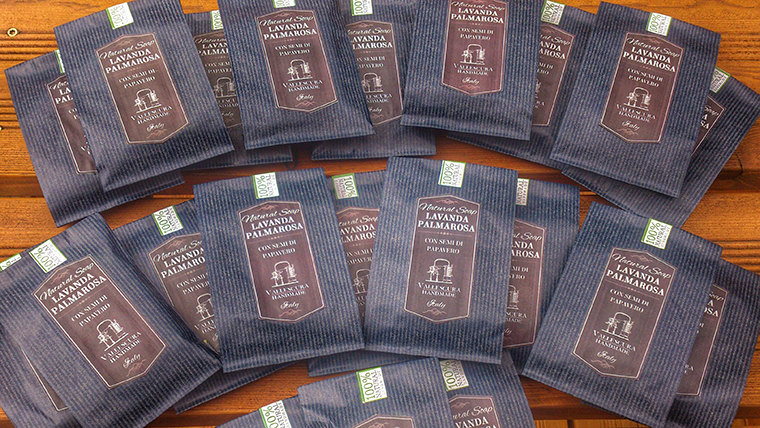 Idee uniche per i tuoi ospiti!
Matrimonio
Baby Shower
Battesimo
Laurea
Feste
Regali originali per i tuoi clienti e i tuoi collaboratori!
Regali aziendali
Cesti per i clienti
Gadget per conferenze
Regali per dipendenti
Tutti i nostri saponi sono FATTI A MANO in piccoli lotti. L'aspetto potrebbe essere diverso da lotto a lotto. Le etichette sono stampate e tagliate a mano da noi.
Unique favor ideas for your guests!
Wedding
Baby Shower
Baptism
Graduation
Party
Unconventional gifts for your clients and employees!
Business gifts
Corporate gifts
Client gifts
Conference gifts
Employee gifts
Please keep in mind that we sell homemade products. Appearance can be vary from batch to batch. Labels are printed hand cutted by us.