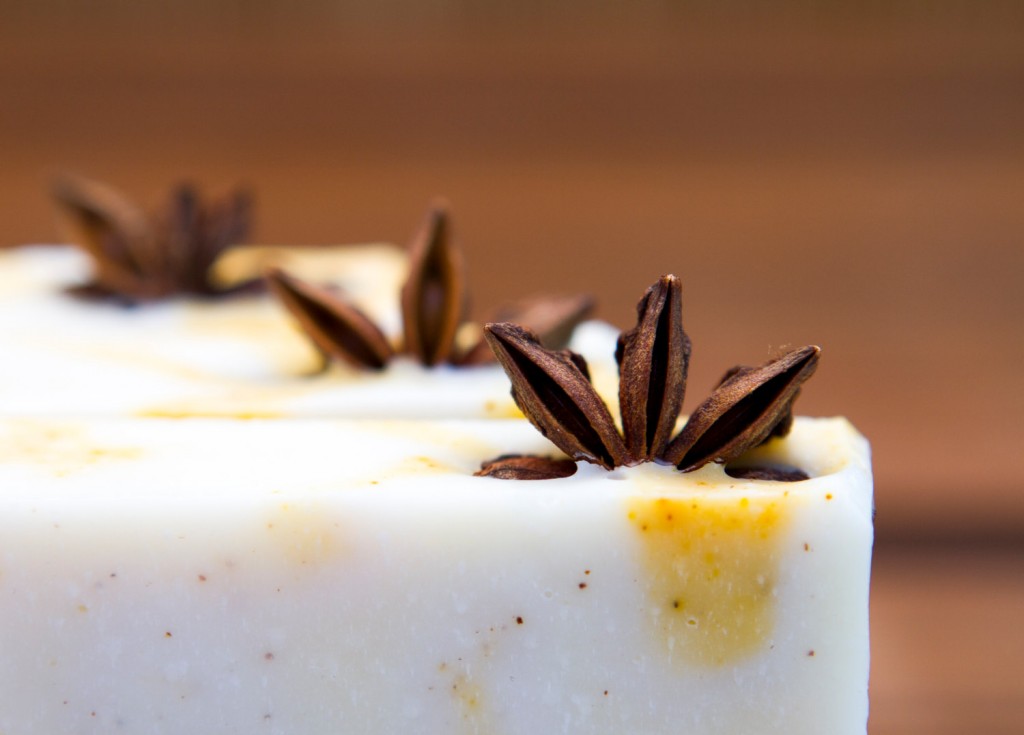 Tutti i nostri saponi sono prodotti con i migliori ingredienti naturali.
I nostri saponi contengono solo grassi vegetali.
I saponi sono realizzati con il metodo a freddo.
I nostri saponi vengono profumati con oli essenziali, fragranze naturali o fragranze cosmetiche di alta qualità.
Tutti i nostri saponi sono colorati con polveri naturali, spezie e colori minerali.
Tutti i nostri saponi sono FATTI A MANO in piccoli lotti. L'aspetto potrebbe essere diverso da lotto a lotto. Le etichette sono stampate e tagliate a mano da noi.
All our handmade soaps are made with the finest natural ingredients.
Our soaps do not contain animal fats.
Our soaps are made with the cold process method.
Our soaps are scented with pure essential oils, natural fragrance oils or high-grade cosmetic fragrances.
Our soaps are colored with natural powders, spices and mineral colours. We don't use any other kind of colorant.
Please keep in mind that we sell homemade products. Appearance can be vary from batch to batch. Labels are printed hand cutted by us.